Gone are the days of manual Roller Shutters, all of us need full control of our households with click of a button. Roller Shutters are no exception, which makes Electric Roller Shutters as the fastest growing window cover all over Australia.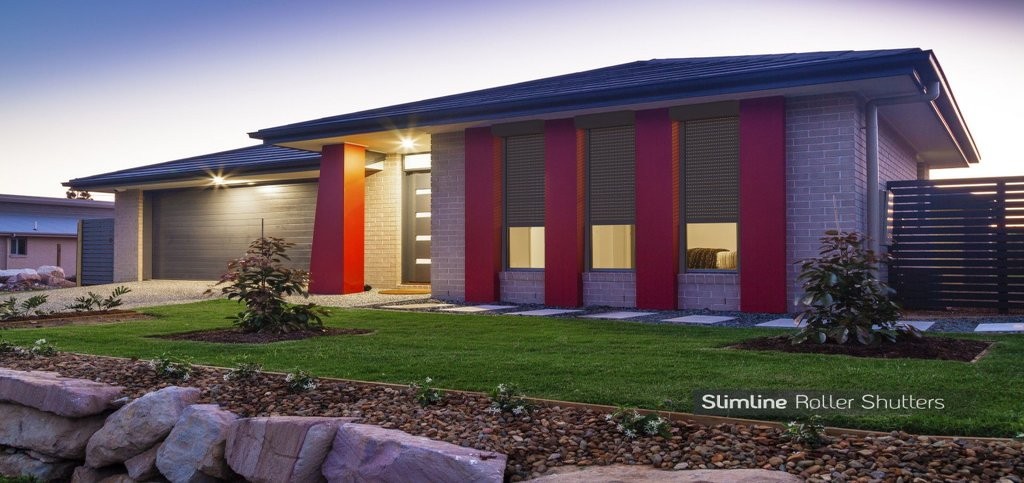 Our range of roller shutters are called as Slimline Roller Shutters and are a class apart. As our tagline reads out, difference between ordinary and extraordinary! Slimline Roller Shutters are designed for modern Australian homes with keeping in mind the new Australian palette, which is very different from European colours. Slimline Roller Shutters come in 9 colourbond colour options. It not only secures and insulates your home but also enhances it's aesthetics.
What are the other benefits of Roller Shutters ?
Keeps your house insulated: Roller Shutters insulate your homes and keeps warm homes warmer, and cool ones cooler. Now that's what we need in such extreme weather conditions of Australia.
Saves Energy: Following from the above point of insulation, it also helps in lowering the use of Electricity and gas, this in turn has dual benefits. It helps in saving environment and saves up to 40% of your utility bills.
Provides security: Our home is a place where our loved ones and valuables reside, and it is very important to protect them. So whether on holiday or inside your homes, electric roller shutters are just a click away from protecting your homes.
Privacy: This is very important for people living in newly constructed areas, the homes are pretty close to each other and sometimes privacy goes for a toss. Roller Shutters can be very useful in such cases.
Noise Reduction: Many of us work from home on our free lance projects or our children study at home, in such cases noise needs to be stopped out of the window. Electric Roller Shutters can help in this case at just click of your remote button.
Controls Light: Many of us work nigh shifts, that's part of our work. And while others love a bright sunny day, we might just not get enough  sleep because of excessive light. Roller Shutters by Slimline can help you control the light entering your room.
Want to know more about the product, get an obligation free quote from your local dealer. Find your local dealer on dealer's page.
Window Roller Shutters | Security Roller Shutters | Aluminium Roller Shutters | Metal Roller Shutters | Electric Roller Shutters | Motorised Roller Shutters | Exterior Shutters