With Slimline Roller Shutters, you can choose between AC Electric and DC Battery motors. When you purchase roller shutters with an AC Electric motor, you get the option of having a remote control for your roller shutters. Take a look at each of the different drive types below to find out which one best suits your needs: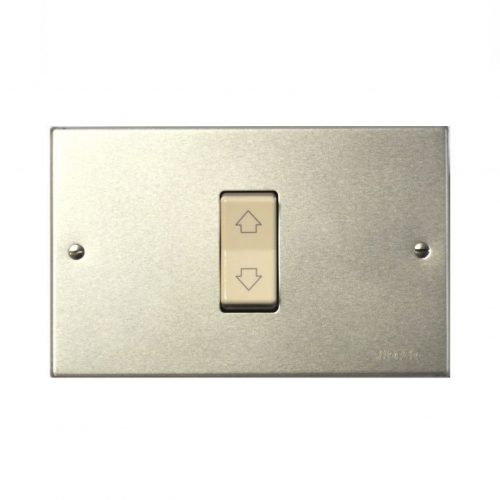 AC – Wall Switch
If you're looking for full automation of your roller shutters, this is the option for you. Using a 240V AC hard-wired motor, this will need to be installed by a fully qualified electrician.
This wall switch comes standard with the roller shutters using the AC Electric Motor system.
While this wall switch is typically mounted on the interior, somewhere close to the shutter, it can be positioned elsewhere by the electrician. The positioning of the switch will be entirely dependent on the application.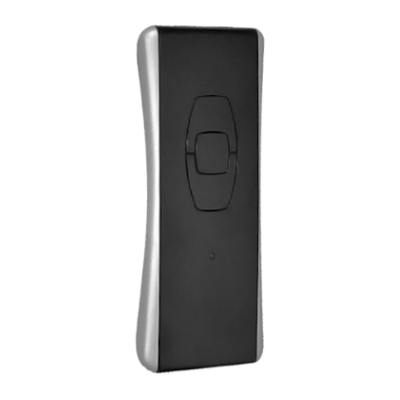 AC – Remote Control
If you're looking for premium convenience, the remote control for AC Motors is the right choice for you.
With the remote control, you can operate your roller shutters from up to fifty metres away (with no obstructions), or from twenty-five metres away (with minor obstructions). The remote control completely removes the restriction of having to use your shutter's wall switch.
The wall switch is not included in this system, as it comes with the hand-held remote control unit (as shown above). This option is only available for the AC Electric Motor drive types. As with the wall switch system, this motor needs to be wired into your property's mains by a fully qualified electrician.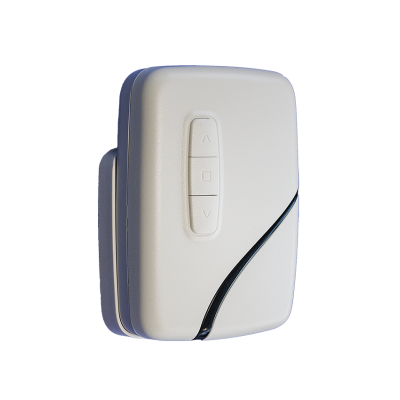 DC – Battery Motor
If you're after a shutter solution that doesn't involve wiring to your property's mains, then the 12V DC Battery Motor system is perfect for you.
This roller shutter system is powered by the battery in the controlling handset, which is typically mounted on the wall near your shutters. It is important to note that the handset requires charging in order to operate the roller shutter.
As this is a battery operated roller shutter system, it can continue to operate in the event of power loss. This is a significant advantage if you're prone to power outages, or simply looking for peace of mind. It is important to keep your system's handset charged, or else your shutter will be inoperable.