Slimline Roller Shutters now service Hervey Bay and surrounding areas
Shutters offer protection against the rain, wind, storm and bush fire. The roller shutter has various applications, it is often used as door for bed rooms, kitchens, warehouse, garages and schools. In some stormy regions, roller shutters serve as protection for the windows and as insulation from hail damages. Slimline Roller Shutters Hervey Bay are not only the best in providing security to your homes and offices, but our design team at Slimline, together with local dealers in Hervey Bay have ensured a myriad of varieties to suit the new property market in suburb of Hervey Bay.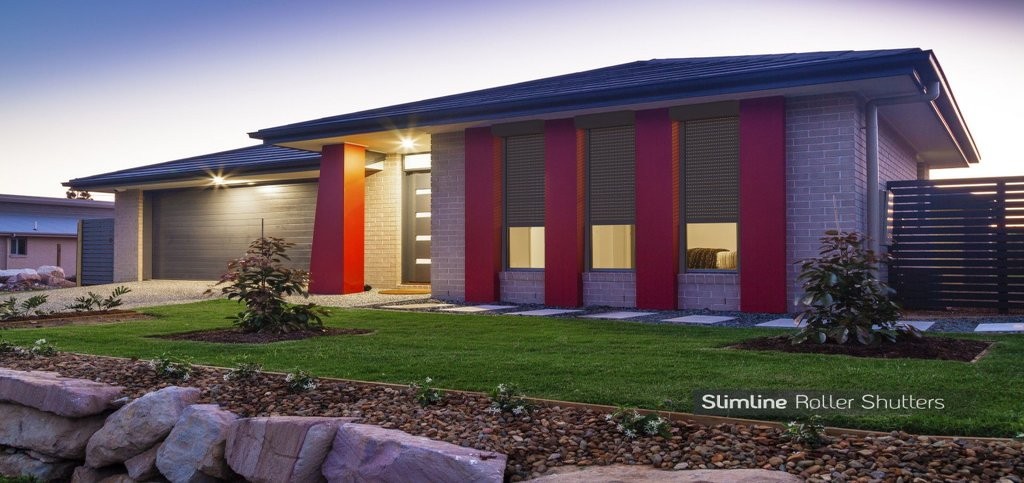 Slimline range of shutters come with 9 new colour options. These colours are inspired by the modern Australian homes. Our shutters not only protect your property but also ads on to it's aesthetics. Giving it an enhanced look and style. Some of the benefits of roller shutters are as follows:
Security:
Roller shutters are not just fancy additions to your home, they also have their importance in terms of security and protection among others. The greatest importance of roller shutters is probably its offer of a good home security. This is mainly because it is firmly fixed to the window or door and it cannot easily be pulled out without extremely high pressure.
Protection:
Apart from being a great physical deterrent, it can also be a great visual deterrent keeping you safe from intruders. Another importance of a roller shutter is the protection that it offers your windows and doors when the weather goes stormy. If a gale or storm arises, just shut your shutter and you are rest assured that you are protected against deflected branches and other debris that are capable of breaking your glass or causing damages.
Light control:
The roller shutter is also great in that it offers you control over how much light enters your home at any given time. So, if you are in the mood for a bit of light, just roll up your shutter and enjoy the sunshine.
Insulation:
Roller shutters provide insulation to your property, which means it helps your home stay cooler during summer and warmer during winters. This helps to keep energy consumption in control, which in turn helps in saving environment as well as getting utility bills down substantially.
Call us now to get an obligation free demonstration of our Slimline range, our product combined with local dealer's customised service produces a path breaking product in window covering industry.
Local Dealer for Slimline in Hervey Bay Area
Our Local Dealer for Hervey Bay region is Slimline Roller Shutters Hervey Bay. They are experts in installation and customer service, with first hand experience of Hervey Bay region they are poised to give you best possible installation of Slimline Range of Products.
Click below to request your obligation free demonstration by your local dealer.

Alternatively call Slimline on 1800 317 019
Dealers for Slimline around your suburb:
Window Roller Shutters | Security Roller Shutters | Aluminium Roller Shutters | Metal Roller Shutters | Electric Roller Shutters| Motorised Roller Shutters | Exterior Shutters