Slimline Roller Shutters now service Adelaide and surrounding areas
In today's time Roller shutters are among one the home improvement products in Australia. Slimline Roller Shutters Adelaide desires to serve this market by providing our customers with the most beautifully designed and best engineered product that they have ever seen and used. Our engineering team and designing team work hand in hand to develop, and presents you the strongest, toughest, and durable Roller Shutter. 9 colourbond options are now available, which are inspired by modern Australian homes.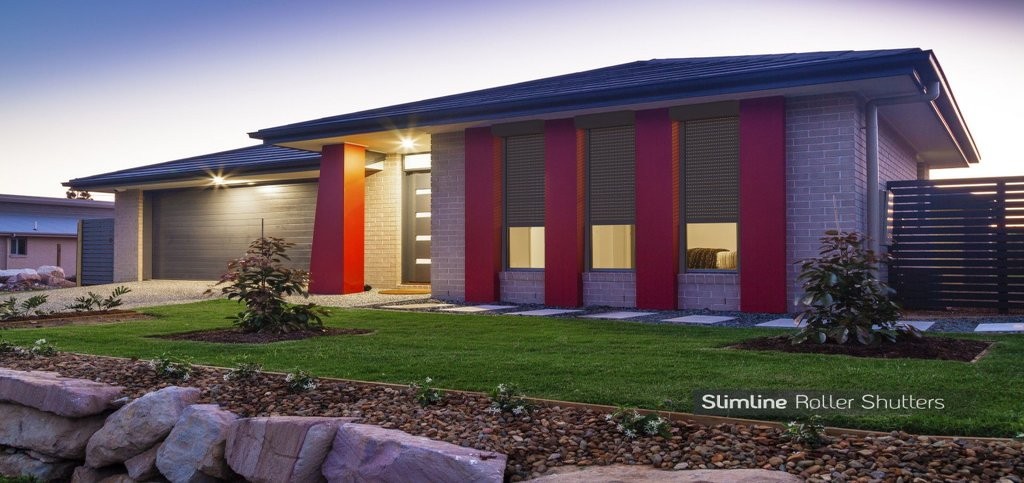 Several reasons to buy Slimline Roller Shutters are :
Privacy:
Slimline Roller Shutters provides you full privacy when you are relaxing at your home, having party etc. or working at your office.
Reduces noise:
Our engineering team has engineered the Roller shutters in such a way that they don't allow the additional noise to reach your ears.
Secures your homes:
With Slimline roller shutters Adelaide security of your home and office is assured. We have developed the product in such a way that valuables inside your homes are also secured in your absence.
Insulates your property:
Due to whether uncertainty Slimline Roller Shutters insulates your home and those huge bills. Slimline Roller Shutters provides excellent insulation property to keep your house warmer in winters and saving energy.
Energy saving:
Slimline Roller Shutters due to their insulation property, you don't need to use heaters and air conditioners any more. They are environment friendly and helps to save a large amount in your utility bills.
We also have 12 months interest free offers available for eligible buyers. Call Slimline Roller Shutters Adelaide dealer to know more about it and book your obligation free demo now.
Slimline Roller Shutters are designed specially for Adelaide, call your local dealer and ask for obligation free demonstration now
Local Dealer for Slimline in Adelaide Area
Our Local Dealer for Adelaide Region is Slimline roller shutter Adelaide. They are experts in installation and customer service, with first hand experience of Adelaide region they are poised to give you best possible installation of Slimline Range of Products.
Click below to request your obligation free demonstration by your local dealer.

Alternatively call Slimline on 1800 317 019
Dealers for Slimline around your suburb:
Window Roller Shutters | Security Roller Shutters | Aluminium Roller Shutters | Metal Roller Shutters | Electric Roller Shutters | Motorised Roller Shutters | Exterior Shutters