Slimline Roller Shutters now service Bairnsdale and surrounding areas
Roller Shutters not only offers protection against wind, rain, storm and bush fire, but could be used as doors for bed rooms, kitchens, warehouse, garages and schools. Roller shutters in stormy regions protects the windows and act as an insulation from hail damages. Slimline Roller Shutters Bairnsdale not only protects your homes and offices from natural and unnatural calamities but our specifically designed and offer large varieties of shutters that will suit your new property in the suburb of Bairnsdale.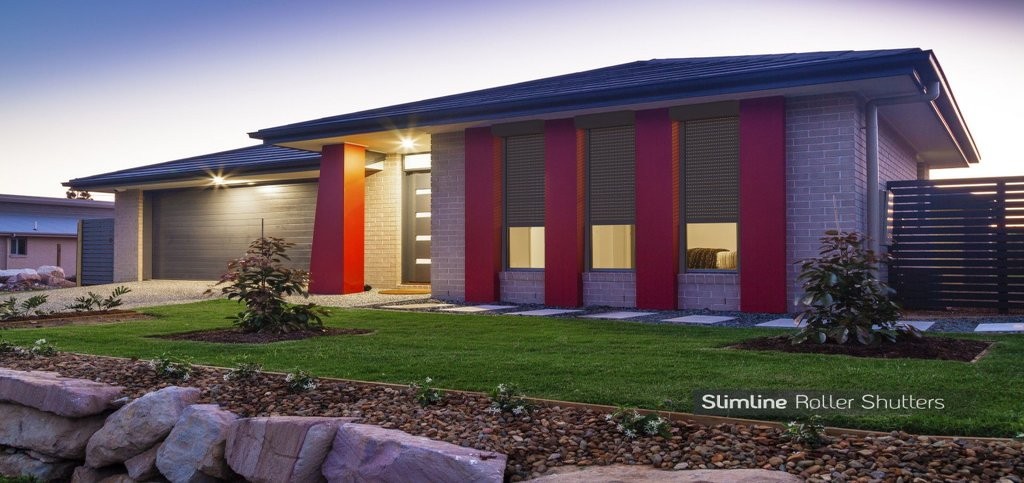 Our design team have taken utmost care to provide customers with 9 unique colors. These colors are all the result of inspiration from Australian land, nature and its people and makes your home look different .Some of the benefits of roller shutters are as follows:
Security:
Roller shutters not only makes your home look good but also plays a vital role in protection and security of your home. It is designed in such a way that it is rigidly fixed to the door or window and as a result, to take it out anyone would need high pressure.
Protection:
One of the most striking thing about Roller shutters is that it gives maximum protection against all natural phenomenon like storms, hails etc. You just need to shut Roller Shutters and protection is assured. It will also protect your window glasses from outside objects and hence neither the window glass nor any objects inside the house will break.
Light control:
Some people prefer dark rooms others prefer more lightened rooms for their work. Roller shutters offers both for users. If you don't want light to enter just pull down the shutters and if you want more light just roll them up.
Insulation:
Roller shutters not only insulates your homes to keep them warmer during the winters but it also insulates you home from those bills which dig big holes into your pockets. Roller Shutters are environmental friendly and helps you to control energy consumption.
We also have 12 months interest free offers available for eligible buyers. Call Slimline Roller Shutters Bairnsdale dealer to know more about it and book your obligation free demo now.
Slimline Roller Shutters are designed specially for Bairnsdale, call your local dealer and ask for obligation free demonstration now
Local Dealer for Slimline in Bairnsdale Area
Our Local Dealer for Bairnsdale Region is Slimline roller shutter Bairnsdale. They are experts in installation and customer service, with first hand experience of Bairnsdale region they are poised to give you best possible installation of Slimline Range of Products.
Click below to request your obligation free demonstration by your local dealer.

Alternatively call Slimline on 1800 317 019
Dealers for Slimline around your suburbs:
Window Roller Shutters | Security Roller Shutters | Aluminium Roller Shutters | Metal Roller Shutters | Electric Roller Shutters | Motorised Roller Shutters | Exterior Shutters