Slimline Roller Shutters now service Benalla and surrounding areas
Slimline Roller Shutters Benalla are providers of premium roller shutters. Our sleek aluminum body with aesthetic colors increases the appeal of your home, makes it more attractive as well as secured. Slimline along with it's local dealer manages to provide excellent product and service of installing a roller shutter. It's a great combo of well researched and designed product with a localised service.
Slimline range not only gives all the advantages of a security shutters but it's added advantages include:
Modern Built
Sleek Design
Aluminium body
9 colourbond color options
Australian Palette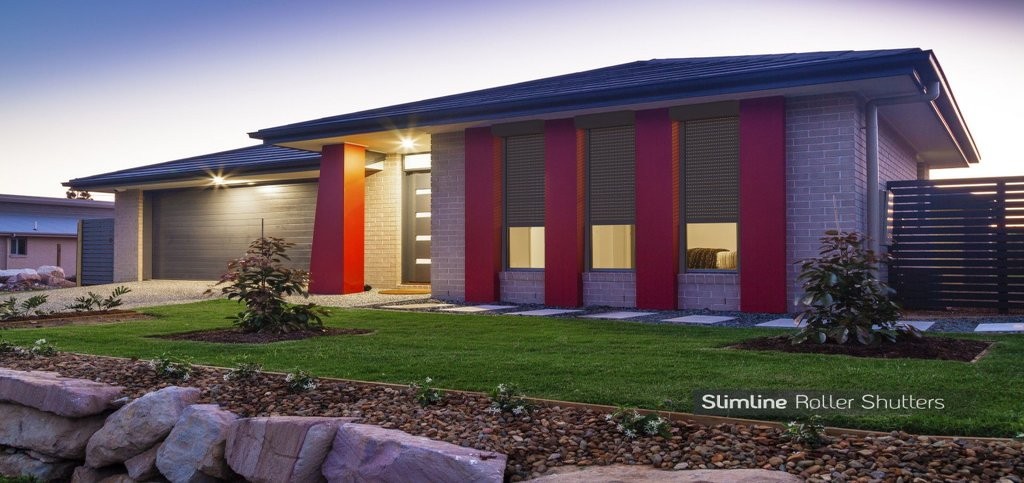 What are the benefits of a Roller Shutter?
Makes your homes secured: Security Roller Shutters makes protects your loved ones as well as valuables. Most importantly it gives peace of mind when you are away at office or at a vacation.
Insulates your home: Roller shutters have insulating property and covering windows helps to keep your house warmer in winter and cooler in summer. No hassle of turning on air-conditioner again and again. No fighting over temperature setting.
Helps you save energy: Insulating your property means using less of heaters/air-conditioners. This helps to save energy as well as gets your utility bills substantially down. So it saves environment as well as your pockets.
Light control: Many of us work during night shifts and find it very difficult to sleep during day because of prevailing atmosphere and light. But Roller shutters can help them to get complete darkness in the room.
Sound control: Just like light, noise can be very distractive while sleeping, working from home or studying. Eliminate sound by click of your remote control. Our Roller Shutters control sound too.
Protection from Bushfire: Window glasses are the most weakest point in your homes from where heat can enter your entire house. Roller Shutters can cover these windows thus preventing any mishap.
Hailstone protection: Slimline Roller Shutters protect your window glasses from hailstone damage. Just click the remote button and shutter comes down.
Know more benefits of Slimline Roller Shutters.
What next? May be an obligation free demonstration by our local dealer..! Our local dealer of Slimline Roller Shutters Benalla would be there at your convenience to give you a demonstration. We have changed the way roller shutters work! See it for yourself.
Slimline Roller Shutters are designed specially for Benalla, call your local dealer and ask for obligation free demonstration now.
Local Dealer for Slimline in Benalla Area
Our Local Dealer for Benalla Region is Slimline Roller Shutters Benalla. They are experts in installation and customer service, with first hand experience of Benalla region they are poised to give you best possible installation of Slimline Range of Products.
Click below to request your obligation free demonstration by your local dealer.

Alternatively call Slimline on 1800 317 019
Dealers for Slimline around your suburbs:
Window Roller Shutters | Security Roller Shutters | Aluminium Roller Shutters | Metal Roller Shutters | Electric Roller Shutters| Motorised Roller Shutters | Exterior Shutters