Slimline Roller Shutters now service Melton and surrounding areas
Roller Shutters are one of the fastest growing home improvement products in Australia. Slimline Roller Shutters Melton aims to serve this market by delighting our customers with one of the most well researched, designed and engineered product this industry has ever seen. Our R&D team have designed Roller Shutters keeping in mind the specifics of Melton region. Our engineering is unmatched and so is our design. We have 9 colourbond options available, which are inspired by modern Australian homes.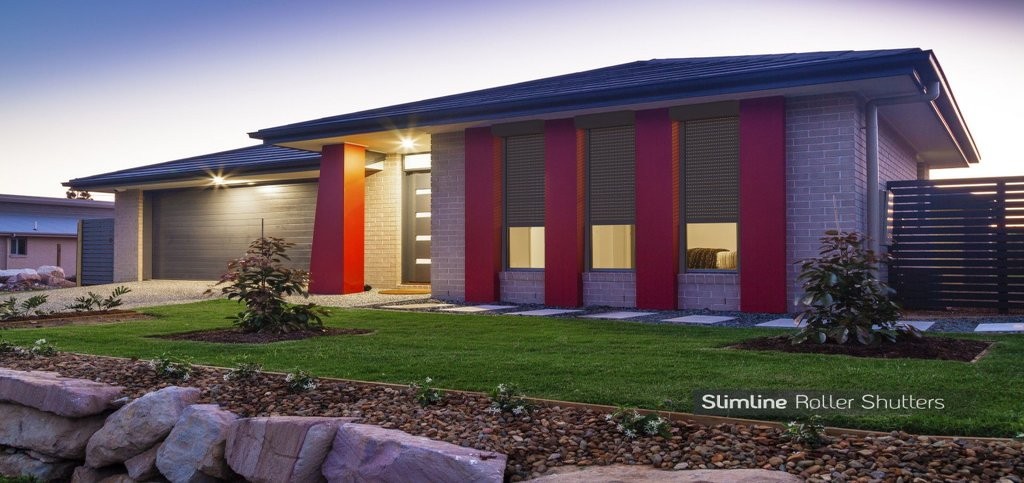 Is there only one reason to go for Slimline? Absolutely not. There are several reasons to go with Slimline roller shutters. Have a look at them:
Privacy: Slimline ensures your private space while working  or relaxing at home.
Reduces noise: Our advanced technology ensures the necessary noises don't disturb you.
Secures your homes: Everyone is worries about their valuables back home but Slimline Roller Shutters Melton will help you seals your windows and keep burglars at bay.
Insulates your property: We absolutely know how the unpredictable  weather can be, oh yes we also know how high your utility bills are. This is where Slimline comes into action. It has got great insulation properties.
Energy saving: Slimline insulates your home, which lowers the usage of heater or air conditioners. This saves the environment as well as reduces your utility bills.
Know more benefits of Slimline Roller Shutters.
Want to know more about Slimline Roller Shutters? Simply get in touch with our local dealers, they would love to present obligation free demonstration of Slimline.
Slimline Roller Shutters are designed specially for Melton area, call your local dealer and ask for obligation free demonstration now.
Local Dealer for Slimline in Melton Area
Our Local Dealer for Melton Region is Slimline Roller Shutters Melton. They are experts in installation and customer service, with first hand experience of Melton region they are poised to give you best possible installation of Slimline Range of Products.
Click below to request your obligation free demonstration by your local dealer.

Alternatively call Slimline on 1800 317 019
Dealers for Slimline around your suburbs:
Window Roller Shutters | Security Roller Shutters | Aluminium Roller Shutters | Metal Roller Shutters | Electric Roller Shutters|Motorised Roller Shutters | Exterior Shutters