Slimline Roller Shutters now service Mornington and surrounding areas
Today, there are not many window coverings in the market place available that can give you all the creature comforts that Slimline Roller shutters can offer you. Imagine having a feeling of warmer in winter and cooler in summer, secure all year round while blocking out the noisy environment outside. We exactly know why you are looking for Roller Shutters Mornington, our localised dealer offers us insights into the area and we provide solutions for the same.
Like most creature comforts once you have them it's hard to live without them. This can be achieved without compromising the look of your homes façade with the new look Slimline Roller shutters in Mornington. We at Slimline have tried to give aesthetics of roller shutters a completely new feel. We have designed Slimline Roller Shutters neatly and compact in the Mornington area and are manufactured from light weight aluminium. They serve the purpose by adding elegance to your home and office in Mornington.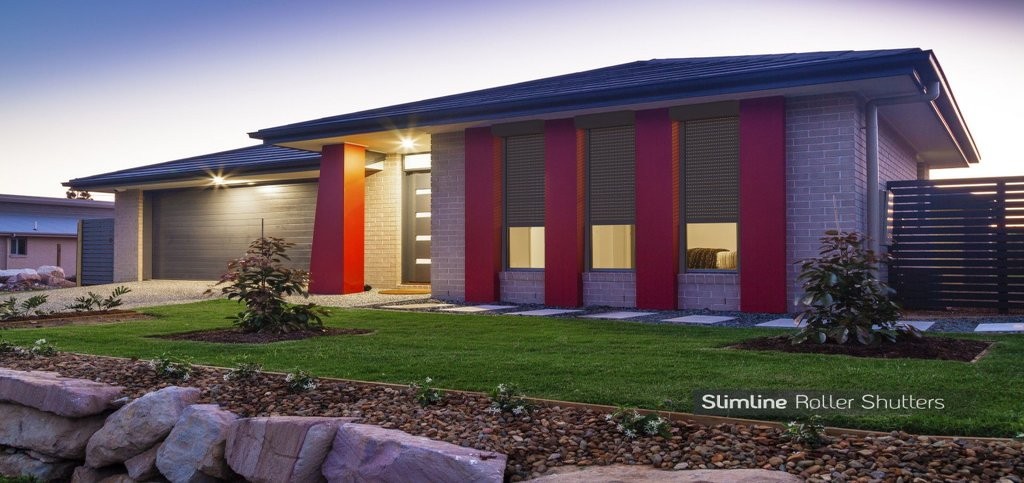 Most homes in the Mornington Peninsula have a distinctive modern look which Slimline Roller shutters in Mornington has taken in to account when choosing their exclusive colour range for the area. Whether you want a match for your windows or doors, roof, spouting or cladding there is a colourbond colour guaranteed to give your home lots of street appeal and look attractive.
Slimline Roller Shutters made a conscious choice to produce a product that is completely colour matched from top to bottom to suit the environment on the Mornington Peninsula. No more multicoloured shutters with Euro colour schemes that don't work on Aussie homes.
Slimline Roller Shutters are designed specially for Mornington, call your local dealer and ask for obligation free demonstration now.
Slimline Dealer for Mornington Area
Our Local Dealer for mornington region is Slimline Roller Shutter Mornington. They are experts in installation and customer service, with first hand experience of mornington region they are poised to give you best possible installation of Slimline Range of Products.
Click below to request your obligation free demonstration by your local dealer.

Alternatively call Slimline on 1800 317 019
Dealers for Slimline around your suburbs:
Window Roller Shutters | Security Roller Shutters | Aluminium Roller Shutters | Metal Roller Shutters | Electric Roller Shutters | Motorised Roller Shutters | Exterior Shutters