Roller Shutters are designed to be durable and light weight, Slimline Roller Shutters are designed to excel any given Aluminium Roller Shutters. Slimline Roller Shutters are exquisite in design and come with 9 colourbond colour options. Our Aluminium Roller Shutters are designed to suit modern Australian homes and offices.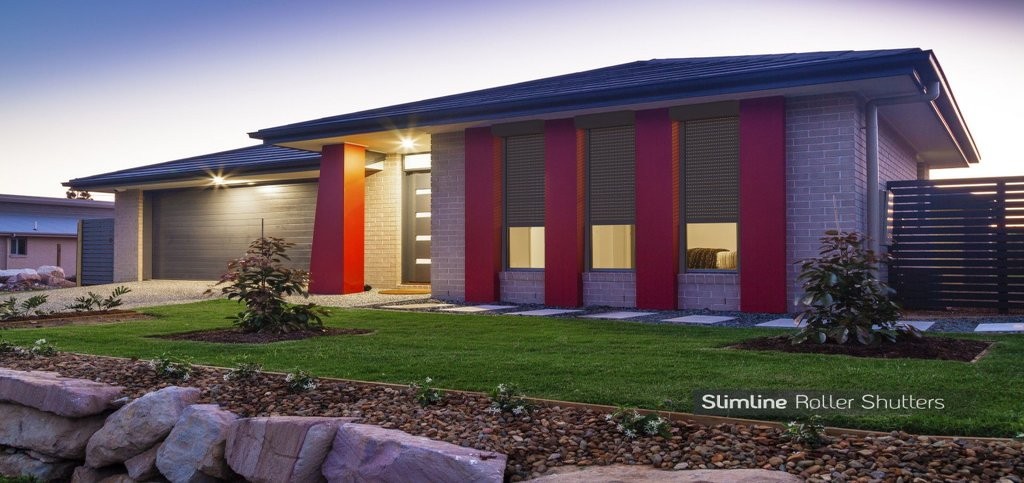 So gone are the days when one had to compromise on look and feel of your house. Slimline Roller Shutters adds on to the aesthetics of your house. So still wondering what are the benefits of installing Roller Shutters from Slimline?
Security: It secures your property, no reason to worry from the burglars. Aluminium Roller Shutters are not just light but very strong and durable, once they protect your windows, you can relax and feel more secured at home or when away.
Insulates your property: Insulation is so important in these extreme weather conditions. By insulating your homes you contribute towards environment as well as save upto 40% on your utility bills. Now that's a lot off saving!
Light control: Once you install Slimline Roller Shutters, you don't have to worry about light. If you wish to sleep during a sunny day, just use your remote control and get a dark room for perfect sleep.
Noise reduction: Our  Roller Shutters not only keep the light away but also reduces the sound that's coming from outside. A great help for people who work from home or night shift workers.
Storm and hail protection: Storms and hail stones can be sometimes destructive and can cause damage to our expensive items sitting near window. Slimline can protect it against these natural calamities.
Protects against Bushfire: Many parts of Australia are prone to bushfire, more then anything it gives a peace of mind and security that a genuine roller shutter is there to secure you and your property.
Know more about Slimline Roller Shutters made with top grade Aluminium, find your local dealer in dealer's section for obligation free demo and measurement.