Roller Shutters are fastest growing window covering solution in Australia. Primarily due to the conditions prevailing Australia wide. Weather being the prime factor of all. Roller shutters are also identified as Metal Roller Shutters or Aluminium Roller Shutters by many. Slimline Roller Shutters are class apart and very different from those ordinary roller shutters.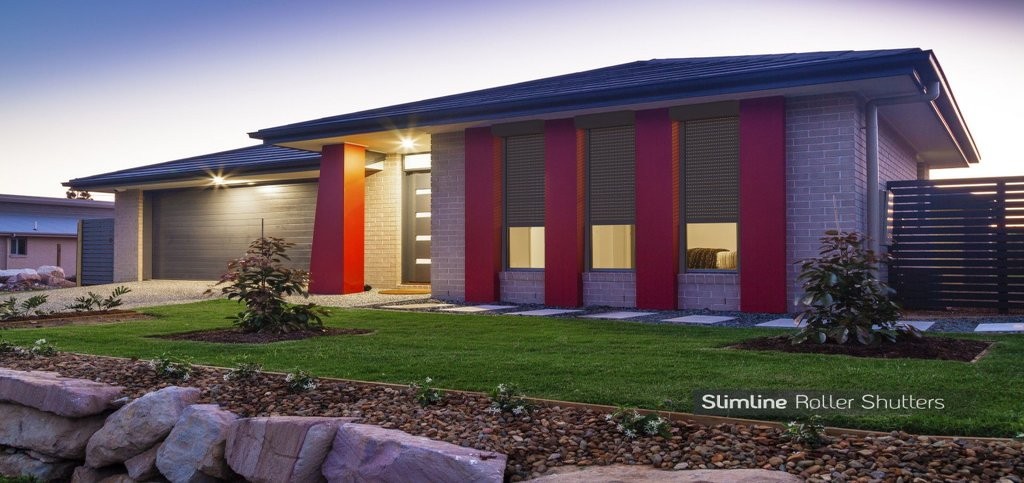 Slimline range of Window Roller Shutters are exclusively designed for Australian homes after extensive research and consultation with experts in this industry. That's the reason Slimline has an option for 9 colourbond colours, and the range of colours are actually inspired by modern homes in Australia. Wondering what are the benefits of Slimline Roller Shutters? Read on…
Energy Saving Benefits:
Slimline Roller Shutters have proven record of saving your energy by insulating windows properly. Saving energy not only is beneficial to the environment but also helps you save up to 40% on your utility bills. Now that's a lot!
Insulating property:
We all know how extreme weather conditions prevail in Australia, insulation is a must or else you could run in to never ending utility bills and harm environment by burning more gas and coal for firing up your house.Best solution is to insulate your homes with Slimline Roller Shutters, at one click on a remote you can adjust the insulation of your homes.
Security:
Our homes have so many valuables and most importantly our loved ones, we need peace of mind and want to rely on best and secured environment when we are home or away! This is when Metal Roller Shutters play an important role, Slimline Roller Shutters are strong enough to protect your home  from burglars. With Slimline your home is secured!
Privacy:
We all love our private time at our homes, but what if our home is situated on a bust street? Privacy might go for a toss, window roller shutters are perfect for such requirements. Whenever you want just cover the window with click of your remote.
Apart from these, Slimline Roller Shutters also protect your homes from Hail stones and storms, bushfire. Also helps in controlling light and sound.
Check your local Slimline dealer from our dealer's section.
Window Roller Shutters | Security Roller Shutters | Aluminium Roller Shutters | Metal Roller Shutters | Electric Roller Shutters | Motorised Roller Shutters | Exterior Shutters