Window Roller Shutters have started to become a much loved and saviour kind of product for Australian homes, with utility bills going up and security concerns rising, windows are best protected as well as insulated by window roller shutters. The product has evolved itself and now almost replaced blinds, window roller shutters now come with sleek designs and electric mechanism. This enables full remote control facilitation of all your roller shutters.
There are more colours available now, Slimline Roller Shutters have moved a step ahead and recreated the aesthetics of a roller shutter to suit the Australian colours and homes. Slimline provides 9 colourbond colour options to choose from. The design is sleek and looks elegant on your modern windows. It is built of top grade aluminium which helps it to secure your property but with adding elegance to it.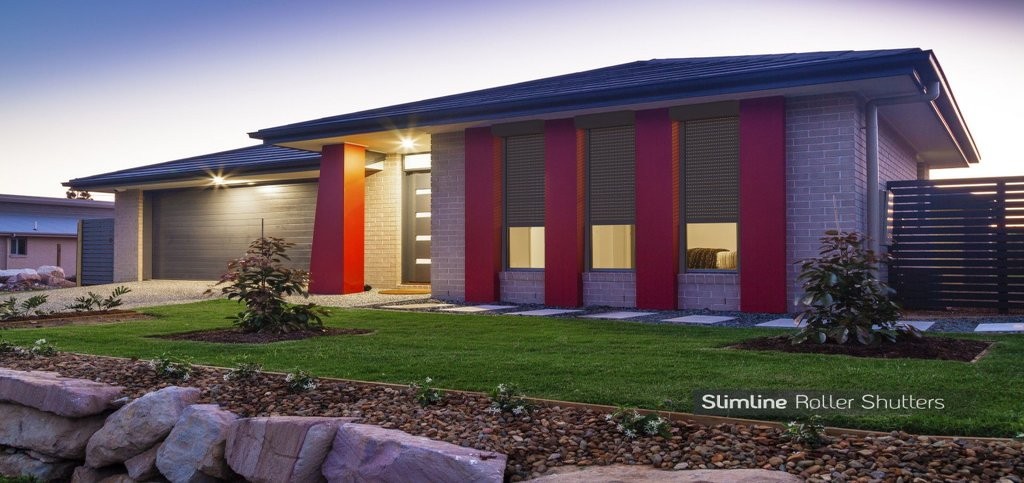 How does it help reduce your utility bills?
We all are aware of the weather conditions in Australia, it's always extreme. Winters can leave you frozen and summers can melt you down. In such conditions insulation plays and important role in preserving the use of energy like natural gas and electricity. By having good insulation product like Window Roller Shutter, you not only contribute to the environment but also save huge amount of money on electricity and gas bills. Not to forget the benefit of having your desirable temperature all around the clock with the help of our Roller Shutters.
It also helps in getting much needed privacy if you happen to live in a busy street, or your office is among the busiest CBD lanes. Slimline Roller Shutters also helps your office staff to take control of their individual office spaces. Our aim was to give power to our consumers and that's what we have done while designing Slimline Roller Shutters.
After being in this industry for about 28 years, we produced Slimline Roller Shutter range which combines all the benefits of a roller shutter with the elegance which every modern Australian household aspires for.
Window Roller Shutters | Security Roller Shutters | Aluminium Roller Shutters | Metal Roller Shutters | Electric Roller Shutters | Motorised Roller Shutters | Exterior Shutters